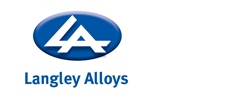 Langley Alloys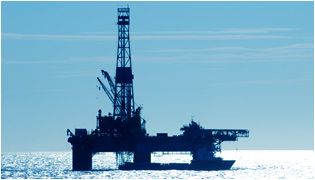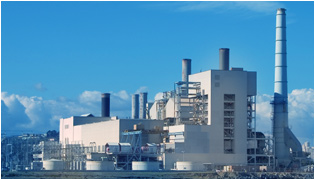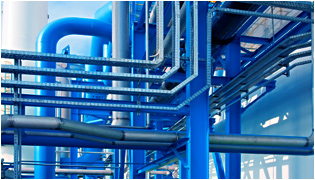 Langley Alloys
Bronzes
HIDURON 130, HIDURON 191, HIDUREL 5
Langley Alloys was founded in 1938 from the special copper alloys division of High Duty Alloys Limited, and developed into a fully integrated metals production company on a site in Buckinghamshire, west of London.
During the Second World War the company was responsible for several successful alloy developments, including the high strength naval alloy HIDURAX SPECIAL and the significant copper-based bearing alloy HIDUREL 5 which was used for the major engine bearing in the Merlin engine which powered the Spitfire aircraft.
The company continued to develop and by the 1990's, Langley Alloys had gained a considerable technical reputation for a large number of alloy inventions including the HIDURON range of high-strength cupronickels which are the only high strength copper alloys with a proven record of resistance to hydrogen embrittlement.
Alloy
Common Name
Related Specifications
Tensile Strength
Proof Stress
Elongation
British
European
United States

HIGH STRENGTH CUPRONICKELS

HIDURON
130
HIDURAX SPECIAL
DTD 900/4805
DIN 2.1504
850 [123.5] (≤65mm)770 [111.6] (>65mm)
630 [91.3 ] (≤65mm)555 [80.5 ] (>65mm)
10
HIDURON 191
835
DEF STAN 02-835,
NES 835
C72420
DOD-C-24676
EB 4223A
725 [105.1] (≤125mm)710 [102.9] (>125mm)
430 [64.5 ] (≤125mm)400 [58 ] (>125mm)
18

HIGH CONDUCTIVITY BRONZES

HIDUREL5
BS B25, BS2 B25, DTD 498, MSRR 8501
CW111C,
2.0855
UNS C64700
585
[84.8]
430
[62.3]
15
HIDURON 130

Specification:

• MLA-MPS-13A-BAR/FORG
• DTD 900/4805
• DIN 2.1504

HIDURON 191

Specification:

• MLA-MPS-19A--BAR
• DEF STAN 02: 835
• DGS 357
• DOD-C-24676
• EB 4223A
• DIN 2.1504

HIDUREL 5

Specification:

• MSA-MDS-4FA-BAR
• BS B25 1991
• DTD 498
• DTD 504
• BS 4577A Type 3/2

Langley Alloys
Langley Alloys, located in Vancouver, Washington, is a full service metals distributor specializing in duplex and super-duplex stainless steels as well as Austenitic XM-19 alloys...... Metals ideal for chemical, marine, pulp & paper, mining, phosphate fertilizer production and pollution control applications. Our sales staff has over 50 years experience in the metals industry. Let them put that expertise to work for you.
Langley Alloys carries a full line of products in super-duplex stainless steel Ferralium 255 (UNS S32550, S32520, F61), UNS S32750 (Alloy 2507, F53) & UNS S32760 (ZERON® 100, F55). Langley Alloys prides itself as a service oriented company that can meet the high demands of our customers. With our many years of experience and close relationships with vendors, we can provide finished products directly from engineering drawings.
Using advanced technology such as abrasive water jet and plasma cutting, slitting and CNC machining, Langley Alloys can save you money and time by providing cut-to-order products in many configurations. Langley Alloys - Portland is ISO 9001:2008 certified and provides full chemical and physical certification to ASTM, ASME, ANSI, AWS, NACE, NORSOK.