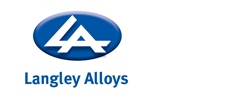 Langley Alloys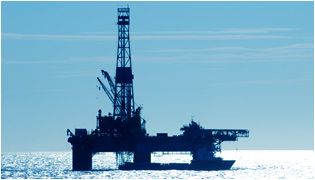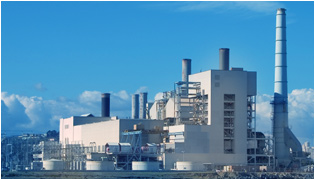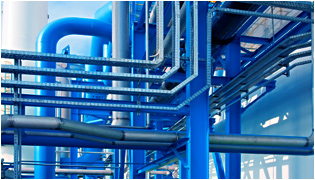 Langley Alloys
Duplex Stainless Steel
UNS 31803 (F51), UNS 32205 (F60) Alloy 2205, UNS S32550 (F61), UNS S 32750 (F53) Alloy 2507, and UNS 32760 (F55)
Deriving the Duplex name from the presence of both Austenite and Ferrite in similar proportions, Duplex Stainless Steels combine excellent corrosion resistance with high strength. The typical mechanical properties would be double that of a single phase austenitic grade such as 316, while, for example, offering superior stress corrosion cracking resistance in chloride solutions.
Standard Duplex Stainless Steels typically have a 22% Chromium and 5% Nickel and in the 1960's Langley Alloys developed the first 25% Chromium Duplex alloy, Ferralium 255, and coined the phrase Super Duplex.
Duplex Stainless Steel is at the heart of the Langley Alloys business, with Langley Alloys being the ONLY supplier today offering its customer the complete choice on Duplex, and Super Duplex grades, with stock in the following grades:
22Cr Duplex: UNS S31803 (F51) and UNS S32205 (F60) Alloy 2205.
25Cr Super Duplex grades: Alloy 255, UNS S32550 (F61), Alloy 2507, UNS S32750 (F53) Alloy 2507 and UNS S32760 (F55)
Alloy
Common Name
Related Specifications
Tensile Strength
Proof Stress
Elongation
European
United States
ASTM A479/A182
UNS S32205
UNS S31803
Alloy 2205
2205
1.4462
F60
F51
655
[95]
485
[70]
25
Alloy 2205
Specification:
• Alloy 2205 to MLA-MPS-22V-BAR
• EN 10088-3 1.4462
• ASTM A182 UNS S31803 Forgings Grade F51
• ASTM A182 UNS S32205 Forgings Grade F60
• ASTM A240 UNS S31803 Sheet and Plate
• ASTM A479 UNS S31803 Bar
• ASTM A479 UNS S32205 Bar
• ASTM A276 UNS S31803 Bar
• ASTM A76 UNS S32205 Bar

Langley Alloys
Langley Alloys, (Langley Alloys), located in Vancouver, Washington, is a full service metals distributor specializing in duplex and super-duplex stainless steels as well as Austenitic XM-19 alloys...... Metals ideal for chemical, marine, pulp & paper, mining, phosphate fertilizer production and pollution control applications. Our sales staff has over 50 years experience in the metals industry. Let them put that expertise to work for you.
On the chain crown with Rolex replica watches patent triple lock triple waterproof system, firmly tightened in the rolex replica case, waterproof performance comparable to the submarine door. Crown protected by the crown shoulder, shoulder and middle of the crown case integration. Mirror to blue crystal manufacturing, not replica watches uk easy to scratch. 3 o'clock position rolex replica with a small window convex lens, easy to read the calendar. Yacht Mingshi waterproof oyster-type case to give the best protection of high-precision movement.
Langley Alloys carries a full line of products in super-duplex stainless steel Ferralium 255 (UNS S32550, S32520, F61), UNS S32750 (Alloy) 2507, F53) & UNS S32760 (ZERON® 100, F55). Langley Alloys prides itself as a service oriented company that can meet the high demands of our customers. With our many years of experience and close relationships with vendors, we can provide finished products directly from engineering drawings.
Using advanced technology such as abrasive water jet and plasma cutting, slitting and CNC machining, Langley Alloys can save you money and time by providing cut-to-order products in many configurations. Langley Alloys - Portland is ISO 9001:2008 certified and provides full chemical and physical certification to ASTM, ASME, ANSI, AWS, NACE, NORSOK.